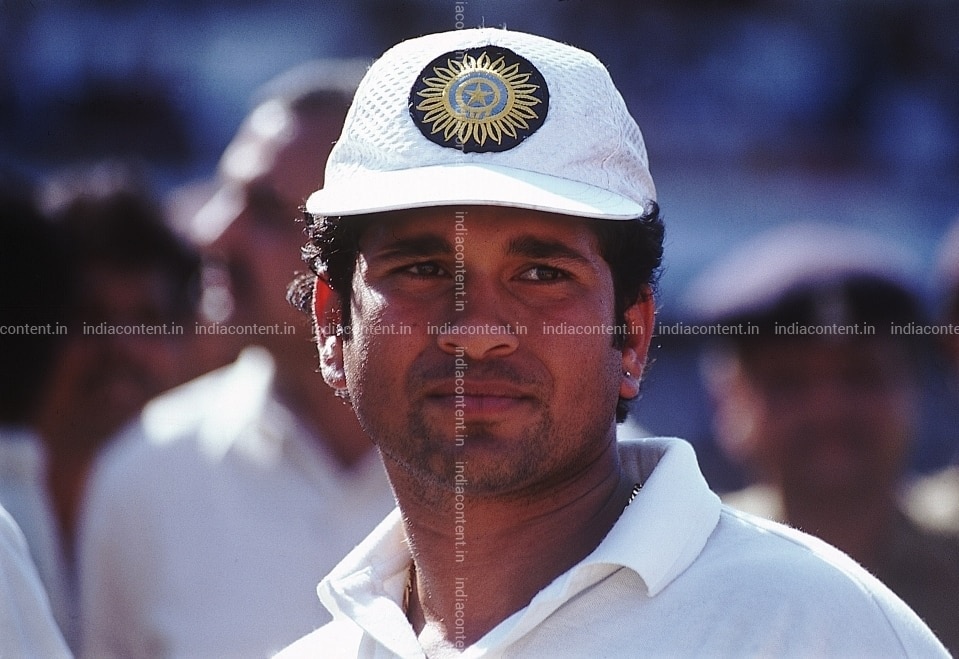 Sachin Ramesh Tendulkar, affectionately called Master Blaster, is a former international cricketer from India and a former Indian national cricket team captain. He is the highest run-scorer in international cricket and he is widely regarded as one of the greatest batsmen in the cricket world. On 24 April 2020, the cricketer celebrated his 47th birthday.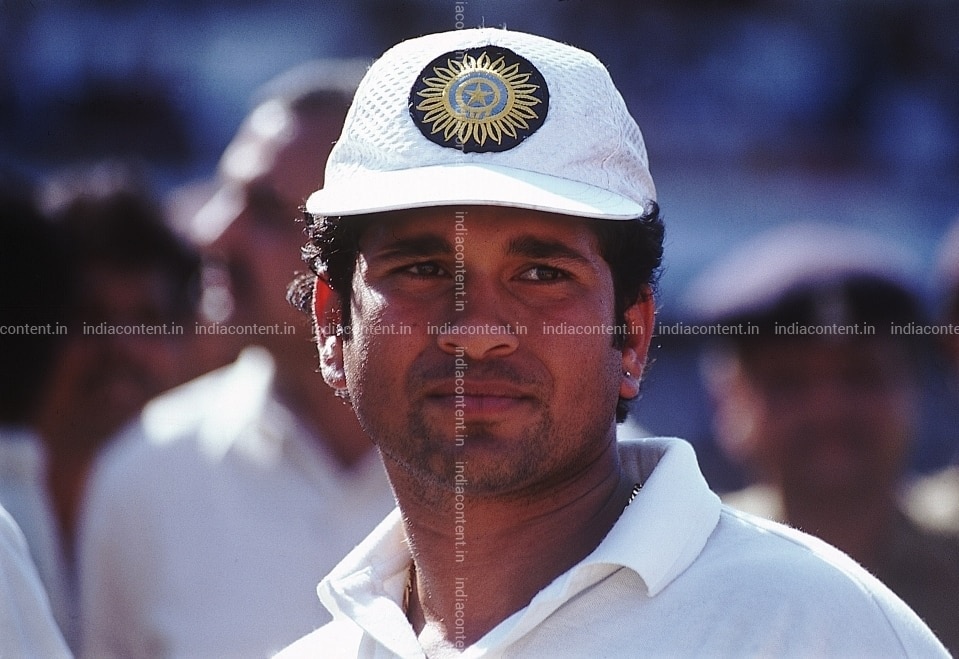 Sachin Tendulkar Biography
Tendulkar was born at Nirmal Nursing Home in Dadar, Mumbai on 24 April 1973 to Ramesh Tendulkar and Rajni Tendulkar. In his childhood, Tendulkar had a reputation of picking up fights and bullying. To curb such behaviour, his elder brother Ajit introduced him to Ramakant Achrekar, a famous cricket coach and club cricketer, who was impressed by his talent. Young Sachin picked up his first bat at the age of 11 years and by at 14 years of age, he used the bat to score 329 out of a world-record stand of 664 in a school match. At 15 years of age, he scored a century on his first-class debut for Mumbai and at 16-years-old, he became India's youngest international Test cricket player, making his debut against Pakistan in Karachi in 1989. At the age of 18, he had scored two centuries in Australia, and in 1994, he scored 179 against the West Indies team. In August 1996, Tendulkar was made the captain of India's cricket team at the age of 23. In 2012, he became a member of the Rajya Sabha, the upper chamber of Indian parliament, and was the first active athlete to join the Rajya Sabha. He was nominated for the post and his term ended in 2018. In 2012, he retired from ODI cricket, and in 2013, he retired from Indian Premier League after six years as a member of Mumbai Indians and retired from Test cricket ending his journey with records for the most career international runs and Test runs. Throughout his successful career, Tendulkar ranked among the game's best batsmen. In 2014, he received the Bharat Ratna, India's highest civilian honour and became the first sportsman to receive this honour. In 2019, he was inducted into the International Cricket Council Hall of Fame.
Sachin Tendulkar Top Inning
The period between 1994-1999 saw Sachin's peak performance which coincided with his physical peak in his early twenties. In 1994, he opened the batting made 82 runs off 49 balls against New Zealand in Auckland. His first ODI century was against Australia in Colombo on 9th September 1994. In the 1996 World Cup, India lost the semi-finals but Tendulkar emerged as tournament's top run-scorer with 523 runs. He scored 143 runs off 131 balls against Australia at Sharjah in 1998 which helped India proceed to the finals and win it. For his excellent performance in 1997-98 season, he received the Khel Ratna, the highest award given to an Indian athlete. In 1999 World Cup, he scored 140 runs against Kenya.
Though India was again defeated by Australia in the 2003 World Cup, Tendulkar, who averaged 60.2, was named the 'Man of the Tournament'. In December 2005, Tendulkar scored a record-breaking 35th century in Test play against Sri Lanka. The century allowed him to surpass prolific Indian batsman, Sunil Gavaskar. In 2008, against Australia in Sydney, Tendulkar shaped India's chase of 240 runs by scoring 117* runs off 120 balls. In 2009, Tendulkar scored 175 runs off 141 balls against Australia in Hyderabad. In 2007, Tendulkar became the first player to record 15,000 runs in one-day international (ODI) play and in November 2011, he became the first batsman to score 15,000 runs in Test play. In December 2010, Tendulkar scored a "double century" against South Africa in a single inning of ODI play. In March 2012, in an ODI match against Bangladesh, Tendulkar scored his record-setting 100th international century.
Sachin Tendulkar Awards
In 1994, Tendulkar received the Arjuna Award by the Government of India. For his outstanding performance in the 1997-98 season, he received the Rajiv Gandhi Kehl Ratna award, the highest honour given for achievement in sports. In 1999, he received the Padma Shri, India's fourth-highest civilian award and in 2001, he received the Maharashtra Bhushan Award, the state's highest civilian award. In 2008, Tendulkar received the Padma Vibhushan, India's second-highest civilian award and in 2014, he received the Bharat Ratna, India's highest civilian award.
In 1997, he won the title 'Wisden Cricketer of the Year' and in the years 1998 and 2010, he won the 'Wisden Leading Cricketer in the World' title. He also won the Player of the Tournament in 2003 Cricket World Cup. In 2010, he received Outstanding Achievement in Sport and Peoples Choice Award at the Asian Awards in London, the Sir Garfield Sobers Trophy for cricketer of the year, LG People's Choice Award and was also made the Honorary group captain by the Indian Air Force. In 2012, he was made the Honorary Member of the Order of Australia by the Australian Government. In 2013, the Indian Postal Service released a stamp of Tendulkar, who became the second Indian after Mother Teresa to have a stamp released in their honour. In 2019, he was inducted into the ICC Cricket Hall of Fame and in 2020, he won the Laureus World Sports Award for Best Sporting Moment.
Sachin Tendulkar Records
Sachin Tendulkar has scored 15,921 runs in Tests and 18,426 runs in ODIs becoming the leading run-scorer in the world. Tendulkar also holds the record of being the only player to score more than 30,000 runs in all forms of international cricket which includes Tests, ODIs and Twenty20 Internationals. Tendulkar is the 16th player globally and the first player from the country to score 50,000 runs in all forms of domestic and international recognised cricket (First-class, List A and Twenty20). Additionally, Tendulkar holds the record of scoring the highest number of centuries in both Tests, with 51 centuries, and ODIs, with 49 centuries. He also holds the record of scoring the highest number of centuries in Tests and ODIs combined, which sums up to 100 centuries. Tendulkar has been part of most wins by the national team in both Test cricket (72) and ODIs (234). He ranks third in the world, after Ricky Ponting and Mahela Jayawardene, for the most number of ODI victories. He is the first male cricket player to have scored a double-century in one-day cricket.
Sachin Tendulkar Personal Life
Born in Mumbai, Maharashtra, Sachin Tendulkar belongs to the Rajapur Saraswat Brahmin caste. For the first few years of his life, Tendulkar attended the Indian Education Society's New English School in Bandra (East), but his coach Ramakant Achrekar convinced him to transfer to Sardashram Vidyamandir School in Dadar. On 24th May 1995, Sachin married a Gujarati Paediatrician, Anjali Mehta, who he met in 1990. Tendulkar's hobbies involve collecting perfumes, watches and CDs and listening to music. His favourite cricketers involve names like Sunil Gavaskar, Sir Vivian Richards, Wasim Akram, Anil Kumble, Shane Warne, Muttiah Muralitharan, Glenn McGrath and Curtly Ambrose. Apart from Cricket, Sachin likes Lawn Tennis, Formula 1 and Golf. His favourite tennis players are John McEnroe and Roger Federer.
Sachin Tendulkar Autobiography
On 6th November 2014, Sachin Tendulkar launched his autobiography, Playing It My Way, and it was listed in 2016 Limca Book of Records for having the most number of adult hardback pre-publication orders, with, 1,50,289 copies confirmed.
Sachin Tendulkar Achievements
Tendulkar made 1,894 runs in 1998, the highest number of ODI runs by any batsman in a calendar year. He has the most number of half-centuries in Tests (68) and ODIs (49). He has the most number of World Cup appearance (6 editions0 and is the fastest player to score 10,000 runs in Tests along with Brian Lara and Kumar Sangakkara. He holds the record of scoring the most runs in a single edition of World Cup with 673 runs in the year 2003. He scored the most number of fours in 2016 and he holds the record for most times to score 1000 runs in a calendar year (7 times). Additionally, he holds the most Man of the Match title in World Cup (9 times).
Sachin Tendulkar Family
Tendulkar's father, Ramesh Tendulkar is a famous Marathi novelist and poet and his mother, Rajni, was a part of the insurance industry. He has three elder siblings – a half-sister, Savita, and two half-brothers, Nitin and Ajit. They were Ramesh's children from his first wife who died due to childbirth.
Tendulkar married Anjali Mehta, a paediatrician, in 1995 and together they have a daughter, Sara, and a son, Arjun.
Sachin Tendulkar Social Contribution
Every year, Tendulkar sponsors 200 underprivileged children through a Mumbai-based NGO, Apnalaya, which is associated with his mother-in-law, Annabel Mehta. Through Sachin's crusade against Cancer, he raised ₹10.2 million for the Crusade against Cancer foundation through a request on twitter. He spent nine hours on Coca-Cola-NDTV Support My School Telethon in 2011 and helped raise ₹70 million for creation of basic facilities in 140 government schools across India.
Sachin Tendulkar Horoscope
Sachin Tendulkar belongs to the Zodiac sign Taurus.
Sachin Tendulkar Car Collections
Tendulkar has an impressive fleet of cars. He has owned a Ferrari 306 Modena, a Nissan GT-R, a Limited Edition BMW "30 Jahre M5", a BMV X5M, a BMW M6 Gran Coupe, a BMV X5 M50d, a BMW 750Li and a BMW i8.
Sachin Tendulkar Networth
As of 2018, Tendulkar's annual income is ₹80 crores and his net worth is $160 million.
Sachin Tendulkar Images on India Content Website
The India Content website has a good stock of Sachin Tendulkar images. The high-definition images on the website are available in three sizes – small, medium and large.
You can purchase various other content images from the
https://www.indiacontent.in