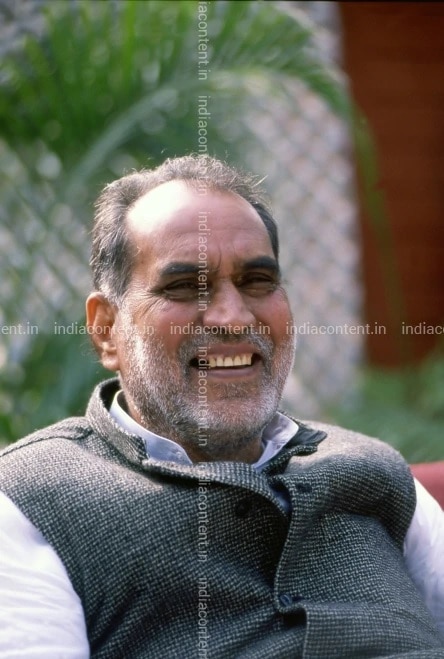 An Indian politician and legislator Chandra Shekhar was remembered on his 93rd birth anniversary this year. He served as the eighth Prime Minister of India from 10th November 1990 to 21st June 1991.
Chandra Shekhar Biography
Chandra Shekhar's natal day falls on 17th April 1927. Hailing from a Rajput family, he took birth in the house of a farmer in village Ibrahimpatti in District Ballia, Uttar Pradesh. He concluded his Bachelors in Arts degree from Satish Chandra P.G. College. Later in 1950, he did his masters in political science from Allahabad University. From 1977 to 1988, he was President of the Janata Party. Since childhood, he was inclined towards politics and was recognized as a rabble-rouser visionary with revolutionary zeal.
Chandra Shekhar Political Career
Chandra Shekhar started his political career with Dr. Ram Manohar Lohia. After completing his studies, he united with the socialist movement and was appointed as secretary of the district Praja Socialist Party, Ballia. After giving up the Socialist Party he conjoined with the leading Congress Party. Later in 1962, he was elected to Rajya Sabha, the Upper House of the Parliament of India, and served for five years. Afterwards, he was elected as a member of the Lok Sabha from 1977-1979, 1980-1984, and from 1989 up till he became the Prime Minister of India.
In 1983, he set out for a nationwide marathon (padayatra) from Kanyakumari in the deep South to Rajghat in New Delhi from 6th January 1983 to 25th June 1983 to build the compatibility with the public and understand their pressing problems. According to him, it trembled to Prime Minister Indira Gandhi. He was called a 'Young Turk' leader for his beliefs, courage, and sincerity in the fight against vested interest. The other Young Turks who formulated the 'ginger group' in the Congress in the fight for democratic policies comprised leaders like Feroze Gandhi, Satyendra Narayan Sinha, Mohan Dharia, and Ram Dhan. In 1975, he as a member of the Congress party profoundly denounced Indira Gandhi for her emergency declaration. Although he was a Congress Party Politician, he was confined and sent to Patiala jail after the declaration of emergency.
Later, he emerged as the President of the Janata Party. After the 1977 Indian general election led by Morarji Desai, Janata Party established the government. However, the party could not make it in the 1980 elections and was transmitted in the 1984 Indian general election triumphing just 10 seats. Chandra Shekhar lost his Ballia seat to Jagannath Chowdhary.
In 1988, his relationship with the allied group ran down due to their amalgamation with other parties. They formed another government under the leadership of V.P. Singh. Hence, he established another party named Janata Dal socialist faction. Congress (I) leader Rajiv Gandhi supported him and he replaced V.P. Singh as the Prime Minister of India in November 1990. Later in 1977, he was chosen to Lok Sabha in all the elections, except in 1984 when the Congress brushed off the polls after Indira Gandhi's murder. The Prime Minister post evaded him in 1989 which he thought he genuinely deserved. V.P. Singh pipped him at the post and became the first coalition government at the center.
Chandra Shekhar Achievements
During his political journey, he established the Samajwadi Janta Party and left the Janata Dal. He got the full support from his followers. With the support of his 64 MPs and Rajiv Gandhi, the leader of Opposition, he vowed as Prime Minister. This was the second shortest period after that of Charan Singh he handled. During this period, he looked after the portfolios of Defence and Home Affairs. On 6th March 1991, Congress pulled back its support when his government was supposed to introduce a full budget. Resultingly, he relinquished the office of the prime minister on the same day.
In 1969, he was the founder of YOUNG INDIAN, a weekly circulated from Delhi. Its editorial had the prominence of being among the most cited ones of the time. Although YOUNG INDIAN had to be closed down during the emergency, it took up regular publication again in February 1989. He was the Chairman of its Editorial Advisory Board.
While enduring confinement during the Emergency period, he penned down a diary in Hindi which was later issued under the title 'Meri Jail Diary'. Dynamic of Social Change' is a renowned compilation of his writings.
To educate social and political workers for mass education and integral work in backward pockets of the nation, he has formulated about fifteen Bharat Yatra Centres in several parts of the country comprising Kerala, Tamil Nadu, Karnataka, Maharashtra, Madhya Pradesh, Gujarat, Uttar Pradesh, and Haryana.
Chandra Shekhar Personal Life
Chandra Shekhar tied the knots with Duja Devi. The couple has two sons named Pankaj and Neeraj.
He took his last breath on 8th July 2007. He suffered from multiple myeloma for some time and was also admitted to Apollo Hospital in New Delhi since May.
Chandra Shekhar Images on India Content Website
The India Content Website has a good stock of high-quality images related to Chandra Shekhar. The pictures are available in three sizes – small, medium and large.
You can purchase various other content images from the
https://www.indiacontent.in