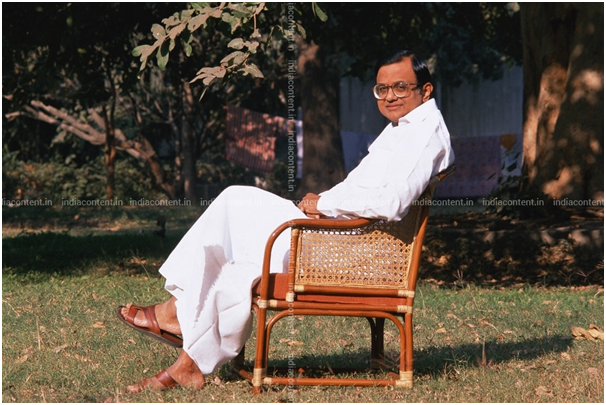 Former finance minister P Chidambaram spends his birthday in Tihar Jail because the Delhi High Court directed the CBI to file its status report on his bail plea in the INX Media corruption case within a week. P Chidambaram, who is in judicial custody till September 19 in the case, turns 74 today, ie September 16. Now the court proceeding will take some time to decide that whether P. Chidambaram is guilty in the case or not.
P Chidambaram INX Media Scam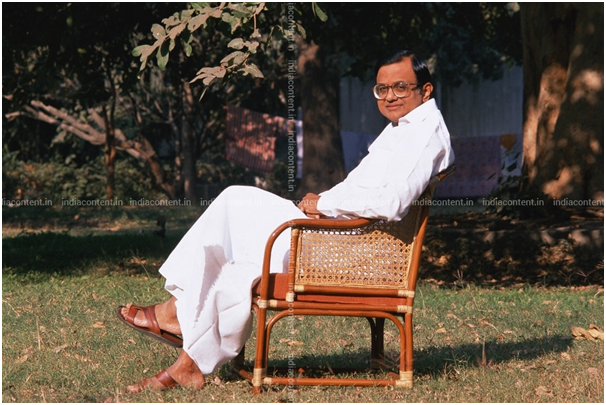 Congress leader and former Union minister P Chidambaram was arrested by the CBI in August 2019 in connection with its probe into alleged charges of corruption in the INX Media case. As per the reports, CBI had registered an FIR on May 2017, alleging irregularities in the Foreign Investment Promotion Board (FIPB) clearance given to the INX group for getting overseas funds of Rs 305 crore in 2007. P Chidambaram was the Union Finance Minister at that time.
Last year, the Enforcement Directorate (ED) registered a case of money laundering, and the CBI called Chidambaram for questioning. Earlier this year, Chidambaram moved Delhi High Court to seek anticipatory bail in both the cases.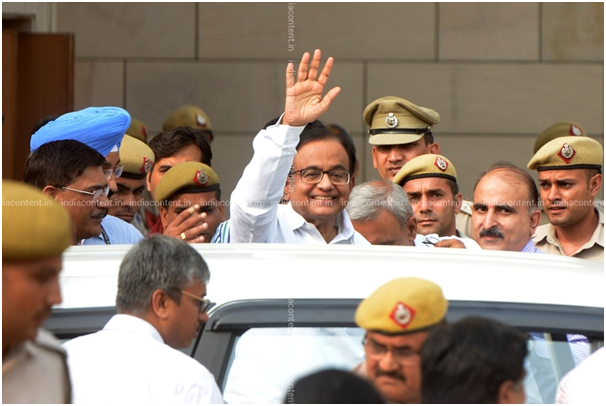 You will find a huge stock of P Chidambaram images related to the INX Media scam on the India Content website.
A glimpse into P Chidambaram's Life
P Chidambaram was born to Kandanur L. Ct. L. Palaniappa Chettiar and Lakshmi Achi in the Sivaganga District, Tamil Nadu, India. Chidambaram's maternal grandfather was Raja Sir Annamalai Chettiar— a rich merchant and banker from Chettinad.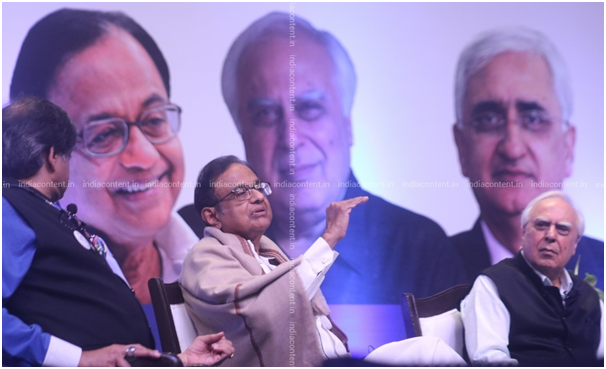 P Chidambaram is married to Nalini Chidambaram. She is the daughter of Justice (Retd.) P.S. Kailasam, of the Supreme Court and Mrs. Soundra Kailasam, a renowned Tamil poet and author. Nalini Chidambaram is a senior advocate practicing in the Madras High Court and the Supreme Court of India. P Chidambaram has a son Karti Chidambaram who is an Indian politician and businessman. He is a member of the Indian National Congress party and elected to Lok Sabha from Sivaganga in Tamil Nadu following the 2019 Indian general election. You will find several images from the wedding on his son also on the India Content website. In addition, P Chidambaram has two brothers and one sister. His father has a business of textiles, trading, and plantations in India. However, Chidambaram chose to concentrate on his legal practice and never showed any interest in the family business.
The Political Life of P Chidambaram
Palaniappan Chidambaram is an Indian politician and a former Minister of Finance under the United Progressive Alliance (UPA) Government. P. Chidambaram is a member of one of the largest and oldest national parties of India, the Indian National Congress. The last two terms of the UPA government have seen P. Chidambaram holding many important positions. He served as the Finance Minister from May 2004 to November 2008. In November 2008, he became the Home Affairs Minister, when Shri Shivraj Patil resigned from the post after the Mumbai terror attacks. P. Chidambaram remained at this position for three and a half years and then succeeded Pranab Mukherjee as Finance Minister when the latter became the new President of India.
You will find many images of P. Chidambaram with Indian politicians such as Arjun Singh, Harkishan Singh, Surjeet, Mallikarjun Kharge, Ghulam Nabi Azad, Kapil Sibal, Veerappa Moily, Salman Khurshid, Jayalalitha and more on the India Content website. The website also has many pics of P Chidambaram with former Prime Ministers of India like I.K. Gujral, H.D. Deve Gowda, Rajiv Gandhi, V.P. Singh, P.V. Narsimha Rao, and Atal Bihari Vajpayee.
A look at P Chidambaram's Achievements
Chidambaram is a highly qualified person. He completed his schooling from Madras Christian College Higher Secondary School and obtained a pre-university degree from Chennai's Loyola College. He holds a dual bachelor's degree. Besides, he did his MBA from Harvard Business School and also holds a master's degree from Chennai's Loyola College. Besides, P Chidambaram enrolled as a lawyer in the Madras High Court and became a senior advocate in 1984. He had offices in Delhi and Chennai. He practiced in the Supreme Court and various high courts of India. Moreover, P Chidambaram is a published author of several books like Fearless in Opposition: Power and Accountability, Standing Guard: A Year in Opposition, Speaking Truth to Power: My Alternative View, Undaunted: Saving the Idea of India, A View from the Outside: Why Good Economics Works for Everyone.
You will find many images of P Chidambaram from various meetings, press conferences, events, including his archive pictures on the website. The pictures are available in three sizes-small, medium and large—on the India Content website.
You can purchase various other content images from the
https://www.indiacontent.in