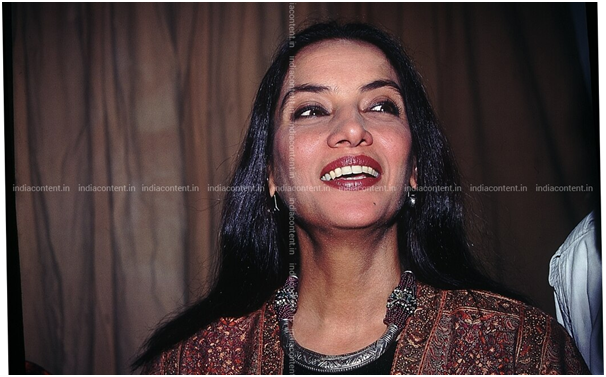 Bollywood's distinctive actress Shabana Azmi has always been known for her power-packed performances in films as well as Indian theatre. Five times National award-winning actress knows the craft of moulding herself for any genre or kind of character. As Shabana Azmi turns a year older, let us take a look at her life.
Shabana Azmi was born on 18th September 1950. She is the daughter of poet Kaifi Azmi and stage actress Shaukat Azmi.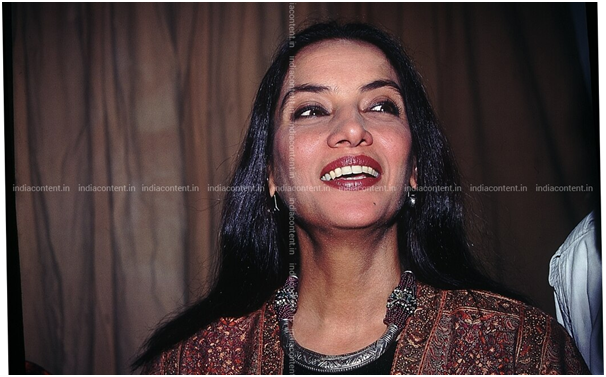 Shabana Azmi attended Queen Mary School, Mumbai. She completed a graduate degree in Psychology from St. Xavier's College, Mumbai, and followed it with a course in acting at the Film and Television Institute of India (FTII), Pune. Shabana Azmi made her film debut in 1974 in Shyam Benegal's directorial debut Ankur and soon became one of the leading actresses of Parallel Cinema. Shabana Azmi has appeared in over 120 Hindi and Bengali films in both mainstream and independent cinema, and since 1988, she has acted in several foreign projects.
Shabana Azmi received the National Film Award consecutively for three years from 1983 to 1985 for her roles in Arth, Khandar, and Paar. The Godmother released in 1999 earned her another National Film Award. In her career spanning over four decades, Shabana Azmi has left no one in doubt about her acting chops. From art house films to commercial films, Shabana has excelled in different roles and genres. Some of the best films of Shabana Azmi that brought recognitions and awards in her career that helped her to emerge as one of the most influential icons of Hindi Cinema are Ankur, Sparsh, Arth, Masoom, Fire, Godmother, 15 Park Avenue and many more.
Taking a sneak into Shabana Azmi's life, Azmi was engaged to Benjamin Gilani in late 1970s, but the engagement was called off. Shabana Azmi fell in love with poet and lyricist, Javed Akhtar who was married to Honey Irani in the late 70s. At that time, their affair news had started printing on every gossip magazine's front page. In 1970s Javed Akhtar used to learn the art of writing from Shabana's father Kaifi Azmi. After learning about Javed's affair with Shabana, his first wife Honey got disappointed as they already had two kids – son Farhan Akhtar and daughter Zoya Akhtar. Shabana Azmi's family objected to her wedding with Javed Akhtar.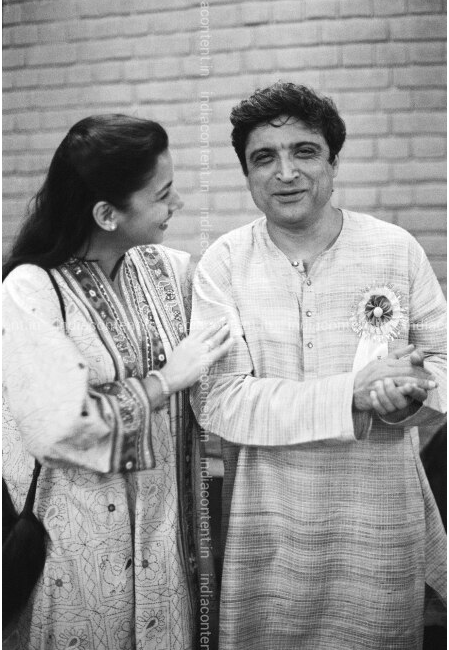 Shabana Azmi's Political and Social Activism on Intolerance:
Igniting the intolerance debate and supporting the stand of filmmakers and writers returning their National and Akademi awards respectively, veteran actress Shabana Azmi termed it a symbolic gesture to raise awareness about growing intolerance. Shabana Azmi said that the growing intolerance in the country is a worrying factor and against the very spirit of democracy. Intolerance will continue to exist in society as long there are human beings. Shabana Azmi during an event in Madhya Pradesh's Indore also stated that anyone who criticizes the government is branded as an "anti-national" while asserting that nobody needs a certificate of patriotism from the government. You can get images related to Shabana Azmi Intolerance on https://www.indiacontent.in/search-topic/shabana-azmi .
The political graph shows that Actor Shabana Azmi was nominated as a ­member of the Rajya Sabha in 1997. But she was never been a part of any political party or had any political affiliations. Shabana stays clear out of the elections despite ­getting offers from many political parties. Instead, she is working for women's empowerment.
Shabana Azmi had caused Congress and then Prime Minister Rajiv Gandhi acute embarrassment on January 10, 1989, at the prestigious 12th International Film Festival of India held in New Delhi which was attended by several international filmmakers and dignitaries, including then information and broadcasting minister HKL Bhagat. Shabana Azmi interrupted the proceedings and read out a prepared statement, explicitly naming and shaming the Congress party in connection with the murder of a noted poet, playwright and theatre personality Safdar Hashmi near New Delhi just 10 days earlier. As the rear of the auditorium erupted in slogans as if in a well-rehearsed move, Azmi went on to voice her outrage.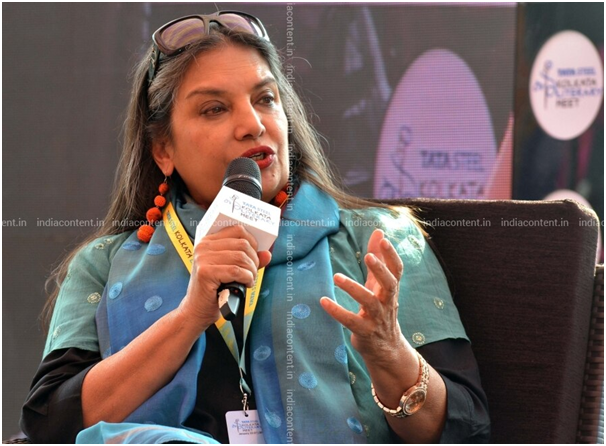 Addressing a poll meeting in support of CPI candidate Kanhaiya Kumar, pitted against Union minister and BJP leader Giriraj Singh from Begusarai in the parliamentary election, Azmi said that BJP is back to their old game of pitting Hindus against Muslims. Showering praises on the former JNU Students' Union president, Shabana Azmi charged the Narendra Modi government at the Centre with slapping a fabricated sedition case on Kanhaiya and falsely accusing him of belonging to the "tukde tukde gang". Shabana Azmi had become so steadfastly committed to her political role that she openly disdained her film-industry colleagues who had carefully kept their distance from politics.
The actress-activist preferred her independence as a thinking individual, choosing to align herself with issues, rather than political parties. Not only Shabana Azmi earned praise, awards, and several international honours but earned a good name in social activism for child survival, fighting AIDS and injustice in real life. Shabana Azmi dominated Indian celluloid by taking bold subjects and experimenting with roles in a career spanning more than four decades.
You can purchase various other content images from the https://www.indiacontent.in