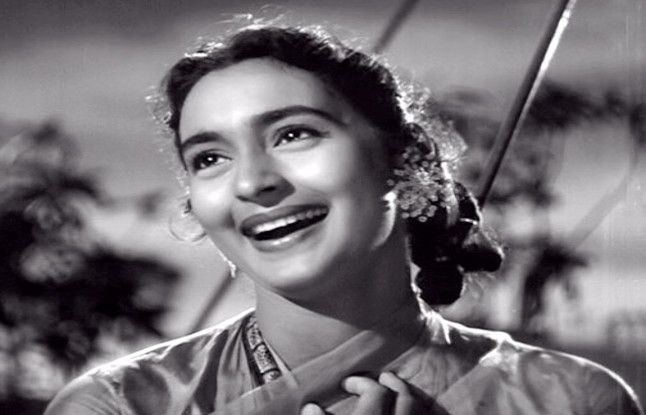 The Indian Cinema has much to cherish of the legendary actress Nutan on the year of her 29th Death Anniversary. It was on 21st February 1991 at 12.07 pm that Nutan Samarth passed away at the Breach Candy hospital in Mumbai.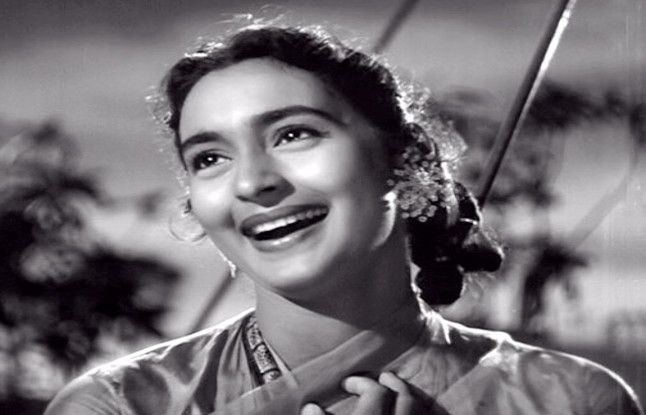 Nutan Biography
Born into a Marathi Chandraseniya Kayastha Prabhu (CKP) family on 4th June 1936, Nutan was the eldest child to the director-poet Kumarsen Samarth and actress Shobhna. She had two sister actress Tanuja and Chatura and a brother Jaideep. Her parents got separated before Jaideep was born. After completing her schooling in St. Joseph's Convent School in Pachgani, Nutan moved to Switzerland in 1953 for further studies. It is her mother who advised her for further studies as most of her films at that time wasn't doing well. Later in an interview, she said that the happiest time in her life was during the time she was in Switzerland for studies.
On 11th October 1959, Nutan married Lieutenant-Commander Rajinish Bahl of the Indian Navy. Their only son Mohnish who was born in 1961 went to become a television and film actor. His daughter Pranutan Bahl is also a Bollywood actress. Nutan accepted roles in films which she will be either playing the main part or at least shared equal footing with the male counterpart. She was the one actress who was always willing to play unconventional roles and many of them turned out to be path-breaking films in the industry. ML Dhawan from The Tribune once commented about Nutan that gave much care in delivering dialogues with an evocative voice. The expressions she makes on her face conveys much more than the dialogues.
Nutan Top Hits
Nutan had an impressive career that spans over four decades with 70 credited films. The first big break in her acting career was the film 'Seema' for which received her first Filmfare Best Actress Award. The romantic comedy, Paying Guest which she co-acted with Dev Anand also turned out a commercial success. In 1959, she worked in two hit films, Anari in which she paired with Raj Kapoor and Bimal Roy's Sujata with Sunil Dutt. She acted in many hit films in the 1960s and 1970 including Chhalia(1960), Saraswatichandra(1968), Devi(1970) and Main Tulsi Tere Aangan Ki(1978).
She got Filmfare nomination for her role in Chhalia and a Filmfare film review that came out at that time commended that Nutan puts over a superb and memorable portrayal. Nutan established popular on-screen chemistry with actor Dev Anand and they acted in four films together Paying Guest(1957), Baarish (1957), Manzil (1960) and Tere Ghar Ke Saamne(1963). In 1963, Nutan acted a character named Kalyani in Bimal Roy's socio-realistic film Bandini. The film was a critical success and Nutan's performance in the film was considered to be one of the finest in Indian cinema. The film won Filmfare Award for Best film and Nutan received her third Best Actress Award. Nutan received her 4th Filmfare Best Actress Award for the 1967 film 'Milan'. The 1973 film Saudagar in which she starred opposite Amitabh Bachchan brought her another Filmfare nomination and a BJFA Award. In 1978, she made a surprising comeback with a character named Sanjuktha Chauhan in Meri Tulsi Tere Aangan Ki for which she received her eight Filmfare career nomination and won her fifth Filmfare Award at the age of 42. She thus established a record in the industry by winning five Filmfare Award for Best Actress. Nutan played several character roles in the 1980s and continued with her career until shortly before her death. In the 1980s Nutan acted in several blockbuster films including Meri Jung (1985), Naam(1986) and Karma(1986). She received her a sixth and last Filmfare Award in the Best Supporting Actress category. Her last films that released while she was alive was Kanoon Apna Apna in 1989.
Nutan Death Reason
The death reason for Nutan was breast cancer. In 1990 she was diagnosed for breast cancer and was treated. In 1991 she again fell ill and was admitted to Breach Candy Hospital in Mumbai. At the time of her death, she was acting in two films, Garajna and Insaniyat. The film Insaniyat which started production in 1989 was planned to be released in 1991. The release was delayed to 1994 as Nutan and Vinod Mehra died before the film's production. Garajna the other film that was undergoing filming during Nutan's death was never released.
The famous Marathi author Lalita Tamhane written a book 'Nutan – Asen Mi Nasen Mi' – (meaning "whether I will exist or not") which depicts Nutan's narrative. The book describes the life experiences and interactions with co-actors, family and friends. In February 2011, the Ministry of Communication and Information Technology released a postage stamp bearing her photo to honour her. On her 81st Birthday, Google commemorated Nutan with a Doodle.
Nutan Images on India Content Website
The India Content Website has a good stock of images related to Nutan. The high-definition images are available in three sizes – small, medium and large.
You can purchase various other content images from the
https://www.indiacontent.in