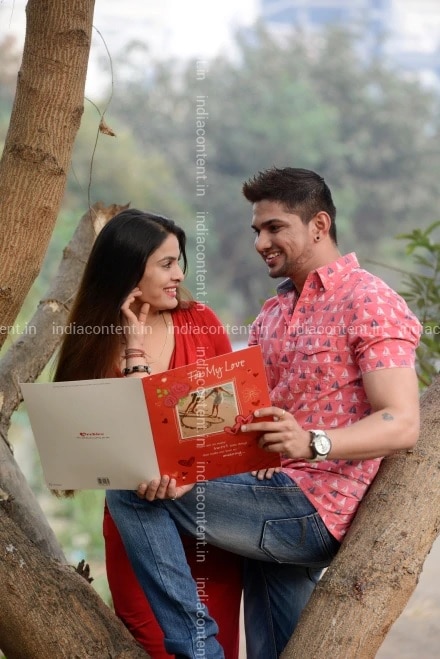 Valentine's Day – Forget all mistakes of your loved ones and embark on a new journey of love.
Valentine's Day 2020 Week Schedule
Valentine's Day is the day of love and romance for which lovers eagerly wait throughout the year. It is preceded with the list of celebrations. If you are paving your way to commemorate Valentine's week with your loved ones, here is a list of all the important days. Some lovers give surprises to their partners in the form of presents, some plans for outdoor trips and others spend their whole day together and have fun.
As February banged on the doors, the whole week from February 7th to February 14th is celebrated by youth, lovers and couples across the world.
February 7
Valentine week starts with Rose Day on 7th February. The lovers present Rose to their soulmate or the one they love as a token of love. Everyone knows that roses come in various colours and each colour carries its significance with it. Red rose is a symbol of love and romance whereas yellow rose depicts the friendship and white rose represents new-onset or wedding. Pink Rose marks the feeling of affection and appreciation.
February 8
The second day is observed as Propose Day when a boy or a girl proposes to the one they love and share their feeling with them. This day marks the beginning of new relationships. A big mass takes this opportunity to address their secret crush and some confess their love for their important ones. So, go ahead and convey your feelings without any regrets on February 8th.
February 9
This day is witnessed as Chocolate Day which marks the unique bond among couples with a box of their favourite chocolates and make them realise how much sweeter their life has become with them!
February 10
The special day known as Teddy Day falls on February 10th as presenting teddy in the season of love means celebrating feelings and emotions. These small treasures bring smiles on their faces and make the moments memorable.
February 11
Being the fourth day on Valentine's week list, this day is observed as Promise Day. On this day, people make heartfelt promises to their loved ones to conjure up their heart with emotions and strengthen the power of their bond.
February 12
The fifth day is marked as Hug Day which gives you peace and satisfaction on all fronts. One should make his/her connection feel loved, cared and appreciated by way of cuddling and hugging each other.
February 13
The most romantic day of the Valentine week is called Kiss day which is one of the best ways to look at the intensity of love in your partner. Kissing your partner makes your bond stronger. 
February 14
The most important day of the week and year which is awaited all the year is Valentine's Day. On this day, lovers spend quality time together with love, romance and joy in their hearts. So, what are you waiting for? Take your loved one along for a date or plan a grand gesture like candle-light dinner to surprise him/her.
Why do we celebrate Valentine's Day?
Valentine's Day is also called St. Valentine's Day when lovers express their feelings with gifts and beautiful messages. At the end of the 5th century, Pope Gelasius I replaced Lupercalia with St. Valentine's Day. It came to be celebrated as a day of romance from about the 14th century. Earlier, this day was commemorated in the USA and the UK but now it is celebrated all across the globe with great zeal and enthusiasm.
Valentine Day Gift Ideas
The couples or mass purchases various kinds of gifts for their partners or loved ones or connections in the form of heart cushions, jewellery, apparels, chocolates, showpiece, greeting cards, mugs, watches, perfumes etc. Various gift galleries are packed with several different kinds of presents and surprises. The wind of love is blown in this month everywhere. Lovers try to express their love to their connection and please them in several possible ways.
Valentine Day Wishes and Quotes
The youth rings the bell of the romantic occasion by way of expressing their love in words or music. Various social media platforms like Facebook, Whatsapp, Twitter, Instagram etc.are encompassed with lovely, touching and heartfelt messages. Messages of love and connectivity:
Be mine and I shall love you forever!
I know you care, I care too. May our love blossom like a sunflower!
My inner self wants to spend the rest of my life with you only. Love you from the core of my heart!
You always pleased me in every possible manner. I will never let you down in our journey of love ahead! Loads of Hugs and Kisses dear!
The day of love has arrived and I am thinking about is you, girl! Happy Valentine's Day.
The couples and lovers must celebrate this occasion in their way so that they can make their partners feel special. They should clear out all misunderstandings and forget all the mistakes of each other from their heart to mark the new journey of their life.
Valentine's Day Images on India Content
The India Content website has a good stock of high-definition images related to Valentine's Day. The images are available in three sizes – small, medium and large.
You can purchase various other content images from the
https://www.indiacontent.in