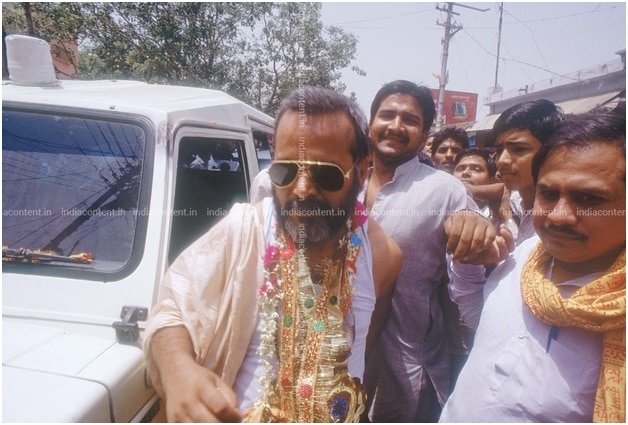 A Catalogue of Disasters between the powerful Politician and former Union Minister Chinmayanand and a 23-year-old law student of his own college
Recently, Swami Chinmayanand, a former BJP leader and Union Minister of Shahjahanpur, Uttar Pradesh was arrested and sent to the judicial custody for 14 days on September 20 for the accusation of rape and physical harassment by a 23-year-old woman of his own college. On 23rd September, he had complained of uneasiness and diarrhea because of which he was admitted to the hospital in Lucknow. Although he was not charged with a rape case but was "misusing authority for sexual intercourse" or "sexual intercourse not amounting to the offence of rape". This means that he might be punished for 5 to 10 years in jail but the rape case means 7 years to life imprisonment.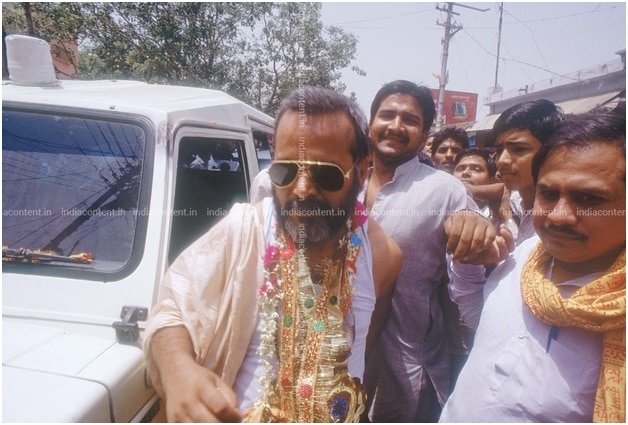 On August 23, a 23-year old law student of Shahjahanpur employed in Chinmayanand's Shukdevanand Postgraduate College posted a video clip on social media proclaiming that she had strong evidence which could land Chinmayanand who was threatening the girl and her family, in trouble. After this video went viral, she was abducted very next day. She was being exploited by powerful people for over one year. This woman later accused him on the grounds of sexual harassment. As stated by the woman that the saint started assaulting her physically immediately after he assisted her in the admission in his law college, offered her a job at the salary of Rs. 5,000/- in the college library and asked her to move into the hostel. She was escorted to the Chinmayanand's room by his gunmen and afterward, they used to drop her back. In an interview to the press, the woman told that Chinmayanand was engaged at 6.30 a.m. for "naked massages" and at 2.30 p.m. for "forced sex". She was also invited to his ashram. According to the Police officials, Chinmayanand was booked for kidnapping and criminal intimidation after the father accused the former minister of having exploited his daughter physically many times and filmed her video surreptitiously with the help of his co-workers while she was bathing in the hostel washrooms. He made the woman massage his body on the gunpoint. The father of the victim, who was missing, was pressurised to water down the case against Chinmayanand. In November 2011, he was also accused by an inmate of his ashram for rape.
Counter case filed by Chinmayanand against the accuser for the extortion of Rs.5 crores
Chinmayanand immediately filed a case for extortion soon after the girl filed a rape complaint against him. In this rape case, the accuser has also been charged for extortion of Rs. 5 crores from Chinmayanand. The video which went viral on social media, the girl is urging the Prime Minister Narendra Modi and Uttar Pradesh CM Adityanath Yogi to help her to get justice. She is pleading them to release an arrest warrant against the former minister Chinmayanand. Here is the statement she wrote on social media:
"A big leader of the Sant Samaj who has destroyed the lives of many other girls and also has threatened to kill me… I want to request Yogi ji and Modi ji to help me. He has threatened to kill my family. Please help me," the woman said in the video posted on her Facebook page on August 24 at 4 pm." The presumed victim was arrested by Special Investigative team from Shahjahanpur in Uttar Pradesh in the counter case of extortion and has been sent to Judicial custody on Wednesday for 14 days because she did not hand over the mobile phone to SIT and was involved in the extortion plot against Chinmayanand with her three friends. She has admitted that she was present in the video discussing extortion demand. The three friends who were arrested told in their statement that they sent the messages to Chinmayanand in anxiety as they were not able to get the money and were disappointed.
After the four days of missing, on August 30, the law student was found in Dausa in Rajasthan by Uttar Pradesh Police and brought to Shahjahanpur. A day later, the Supreme Court ordered the Uttar Pradesh Government to set up an SIT (Special Investigative Team) to probe the allegations against Chinmayanand by the woman and her father. The court also proposed Allahabad High Court to monitor the probe. On September 9, the accuser first time spoke out and accused the BJP leader of raping her and physically exploiting her several times in a year. One video surfaced in social media where Chinmayanand can also be seen naked getting massage from a woman. As per the law student, she recorded this video with the help of a hidden camera. Eventually, Chinmayanand was also interrogated by the SIT for about seven hours and he admitted his crime. After the law student posted the video, her hostel room was immediately, sealed by the SIT, but the father of the accused adds that he has already handed over 43 video clips to the Special Investigative team and claims that few evidences have been destroyed from his daughter's hostel on the behest of the former minister. A friend of the law student has spoken in her support and confirmed the allegations put against Chinmayanand by the woman.
One of her friends recalled and told the reporters, "She studied with me in the same college and had shared all the problems she was facing. She was given free food in the hostel and all the privileges but she was not able to understand this initially. Later, she came to know that her videos were being recorded when she used to take a shower. They were constantly being used to blackmail her." After these acts started taking place regularly, the woman decided to record his acts secretly using a concealed camera, her father added.
Who is Swami Chinmayanand?
Swami Chinmayanand is known to be a Union Minister of Uttar Pradesh and former Bharatiya Janta Party Member of Parliament. He is the Hindu Spiritual Guide and used to teach Bhagavad Geeta, Upanishads and other prehistoric sacred writings. He has also formed an educational, spiritual and non-profit organization with the name of Chinmaya Mission. Chinmayanand also has ashrams in Shahjahanpur and runs five colleges in the town. He has two other ashrams in Haridwar and Rishikesh.
In short, we can say that Injustice anywhere is a threat to justice everywhere. Justice is our right which gives new parameters to the society to move on.
Chinmayanand Images on India Content
If you are looking for pictures related to Swami Chinmayanand case then you must check the India Content website. You will find some good quality images on the website. The photos are available in three sizes-small, medium and large.
You can purchase various other content images from the
https://www.indiacontent.in