December 6 marks the 17th anniversary of the Babri Masjid demolition in Ayodhya. Because of law & order situation, all schools, colleges and educational institutions in Bulandshahr district of Uttar Pradesh remained shut on Friday, December 6.
On December 6, police and administration officials in the western Uttar Pradesh district went on foot patrolling in crucial localities to assess the ground situation before the demolition anniversary date.
On November 9, the Supreme Court had passed judgment for the construction of a Lord Rama's temple at the disputed site in Ayodhya and directed the Centre to allot an alternative 5-acre plot to the Sunni Waqf Board for the building of a new mosque at a prominent place in the holy town in Uttar Pradesh.
In a landmark judgement in India's history, a five-judge Constitution bench headed by Chief Justice Ranjan Gogoi put an end to the decades-old dispute that has torn the social fabric of the nation.
Since the demolition of the Babri Mosque in Ayodhya, the Hindus celebrate December 6 as 'Shaurya Diwas' whereas the Muslim community observes the day as 'Babri Shahadat Diwas'.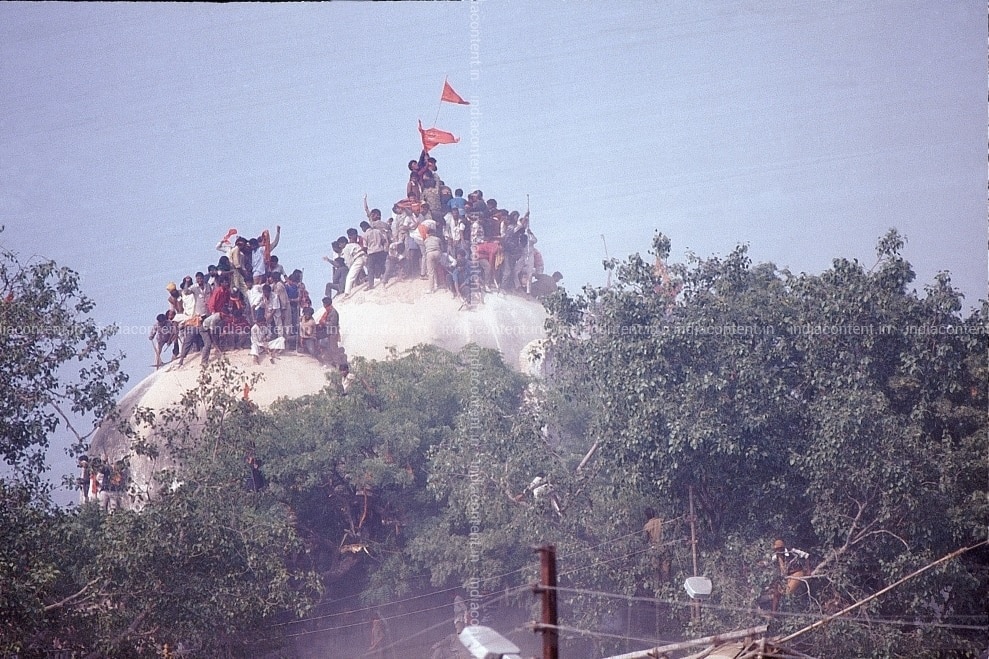 Babri Masjid Demolition History
On 6 December 1992, a large group of Hindu activists of the Vishva Hindu Parishad and allied organisations demolished the 16th century Babri Mosque which was located in Ayodhya, Uttar Pradesh. The demolition occurred after a political rally, organised by Hindu nationalist organisations at the site, turned violent.
In the 16th century, a Mughal general, Mir Bagi, had built a mosque, known as the Babri Masjid, at the contested site, which, according to Hindus, was the land where Lord Ram was born and a Masjid was erected there after demolishing an existing temple.
The Archaeological Survey of India also states that the mosque was built on land where a non-Islamic structure had previously existed. In the 1980s, the Vishva Hindu Parishad (VHP) started a campaign for the construction of a temple dedicated to Lord Rama at the site, with the Bharatiya Janata Party (BJP) as its political voice.
Several rallies and marches were held as a part of the movement, including the Ram Rath Yatra which was led by Lal Krishna Advani— one of the co-founders and a senior leader of the Bharatiya Janata Party.
On 6 December 1992, the VHP and the BJP organised a rally at the site involving 150,000 volunteers, known as Kar Sevaks. The rally turned violent, and the crowd besieged security forces and demolished the mosque.
A subsequent inquiry into the incident found 68 people responsible, including several leaders of the BJP and the VHP. The intercommunal rioting between India's Hindu and Muslim communities after the demolition of Babri Masjid caused the death of around 2,000 people.
Retaliatory violence against Hindus also occurred in two neighbouring countries—Pakistan and Bangladesh.
Images related to Babri Masjid Demolition on India Content 
The India Content website. The pictures are available in three sizes – small, medium and large.
You can purchase various other content images from the
https://www.indiacontent.in