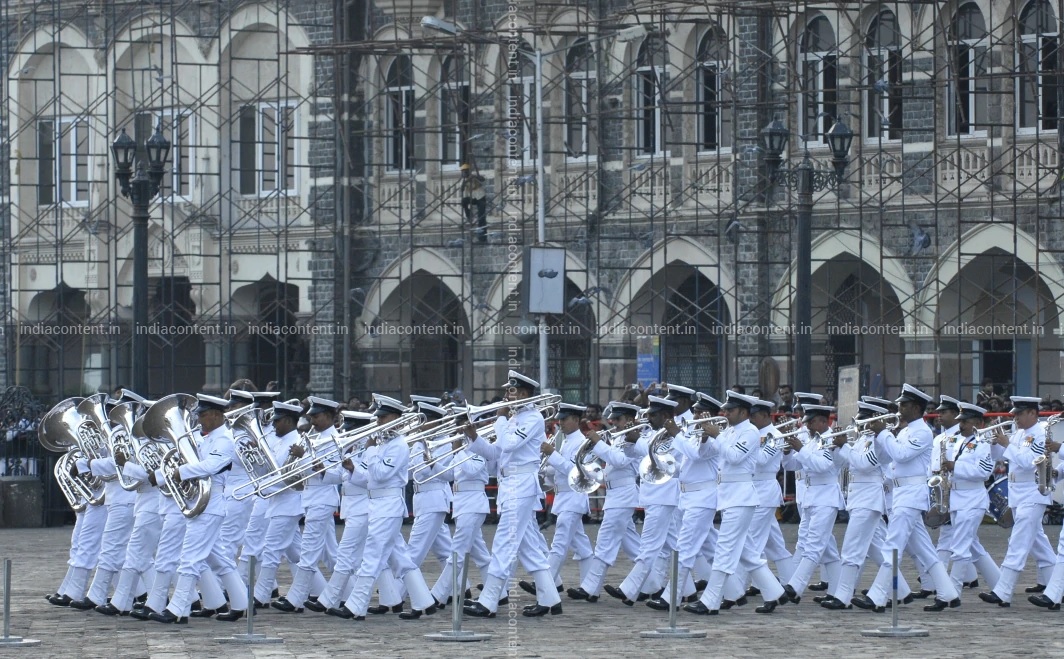 Why does India Celebrate Indian Navy Day?
India celebrates Navy Day every year on December 4 to commemorate the attack on the Karachi harbour during the Indo-Pakistan war on December 4 1971 by the Indian Naval Missile boats in honour of the martyrs of the war, and to recognise the achievements and role of the Indian Navy to the country. On the same day, the Indian Navy sank four Pakistani vessels including PNS Khaibar, killing hundreds of Pakistani Navy personnel during Operation Trident. 
During the attack, Indian sailors communicated in Russian to avoid detection. As per the reports, no Indian sailors were killed in the attack.
Indian Navy Day: An Overview
The Royal Indian Navy celebrated Navy Day in October 1944, which was the month and the year of its commissioning, as well. Later on, Navy Day was celebrated in December 1945 after World War 2. It was then on the eve of the Navy Day celebrations, that is, 30 November 1945, that Indian ratings painted the slogans like Inqualab Zindabad.  However, the old traditions of the British Navy gave way to new reasons to celebrate Navy Day.
Indian Navy Day: Celebrations
Not just a day but an entire week is dedicated to the celebration of Indian Navy Day. Various events such as open sea swimming competition, the beating retreat, tattoo ceremonies, Indian Navy Inter School quiz competition, blood donation camps etc take place during the Navy week. Besides, the Indian Navy warships and aircraft are left open to all visitors, including schoolchildren. The Military Photo Exhibition is also held by photojournalists of the Ernakulum in the Navy fest week.
Besides, community service for the Indian Navy is conducted by the Naval Institute of Aeronautical Technology (NIAT) at Good Hope Old Age Home, Fort Kochi in which the students from the Navy Children School Chair take turns to entertain the inmates and Naval doctors provide medical check-up to the inmates. The Navy Ball and Navy Queen contests, including the Navy fest are held to celebrate Navy Day in India.
Indian Navy Day: Theme
Every year, a different theme is proposed to celebrate Navy Day. For example, this year, the theme is "Indian Navy – Silent, Strong and Swift". In 2018, the theme was "Indian Navy, Mission-deployed and Combat-ready", For 2015 and 2014, the theme was "Indian Navy – Ensuring Secure Seas for a Resurgent Nation." In 2012, it was "Indian Navy – Maritime Power for National Prosperity". And, in 2008, it was "Reaching Out to Maritime Neighbours".
Indian Navy Day Images on India Content
The India Content website has a good stock of images related to the Indian Navy or Indian Navy Day. The pictures are available in three sizes – small, medium and large.
You can purchase various other content images from the
https://www.indiacontent.in