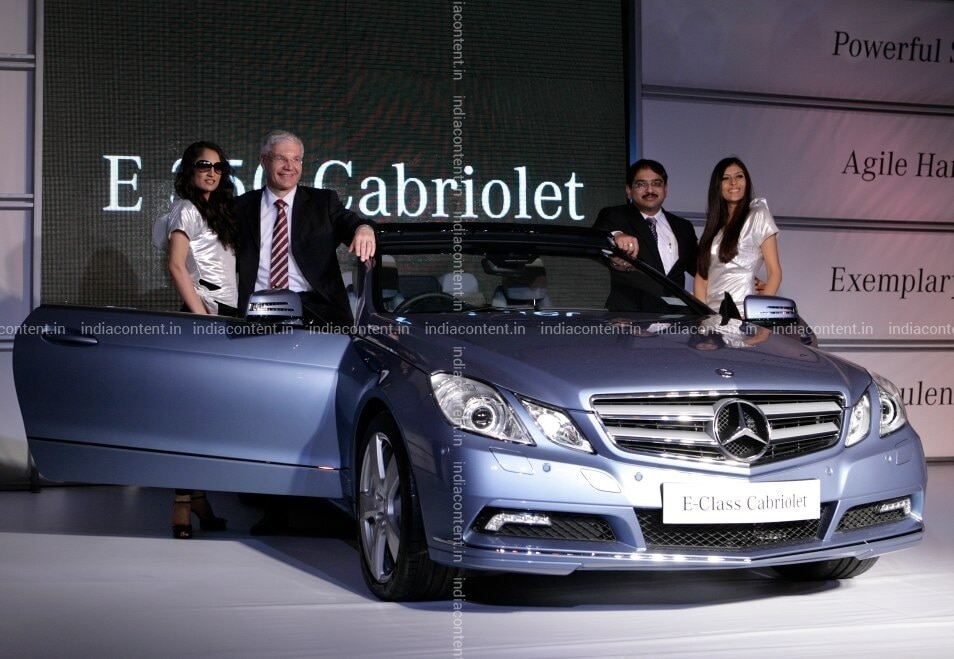 The 2020 Mercedes Benz E Class has been put into the highest luxury midsize car segmentation which is coming up with premium interior, state-of-the-art technology, a range of bulky engine choices and an insulated and comfortable ride.
Although it has been kept at a little higher price than its rivals, there are a lot more other features to have consideration for this car. It gives you a silky ride and class-leading interiors with various variants which will suit your needs like sedan, coupe, convertible and wagon body styles.
Mercedes Benz E Class Launch Date
The 2020 Mercedes Benz E Class Sedan landed at Mercedes Benz of Ontario in the come about of 2019. It is anticipated that Mercedes Benz is all set to release 10 cars in the impending year 2020/2021. The estimated cost of GLE 2019, CLA 2020 and A-Class Sedan arriving in India would be Rs. 70 lakh, Rs. 40 lakh and Rs. 35 lakh respectively.
The long-wheelbase E-class sedan may approach Indian roads in late 2020. The global debut of the fifth-gen Mercedes Benz E class was made in 2016 and was landed on Indian roads in the long-wheelbase appearance exactly a year after. The facelift of this prominent model is being done by the German automaker after the few years of its product lifecycle. The reinvigorated E-class has already been scrutinized testing in SWF (standard wheelbase form) in Europe. The pictures in its LWB avatar has been emerging online for the first time.
The styling details of refreshed E-class will take catchwords from the next generation S class which is presently undergoing examinations. The two SWB and LWB iterations of E class can be distinguished by a minor twist to the grille and bumper design. The sharper headlight clusters with modernised LED DRLs look quite similar to the ones found in CLS. Though the latest set of spy images are not revealed yet, enhanced equipment and improved material quality are certain. As the LWB E class Sedan spotted in China with left-hand drive displays numerous stylistic changes over the current-gen model.
The LWB E-class launch in late 2020 in India will surely beat its recent launched adversaries new Audi A6, BMW 5 Series, Jaguar XF and Volvo S90.
Mercedes Benz E Class Expected Features and Price
Mercedes Benz is the manifestation of contemporary style and carries it forward with the eye-popping delicacy touch. This masterpiece of Intelligence is coming soon with its best makeover. 
Amongst the 10 upcoming cars in 2020 & 2021, there are 3 Sedans, 4 SUV, 1 Coupe and 1 Hatchback. 5 amongst the 10 might be launched in the next three months.
Upcoming Mercedes Benz Cars in 2020 & 2021
Model Price
Mercedes-Benz GLE 2019 Rs. 70 Lakh
Mercedes-Benz CLA 2020 Rs. 40 Lakh
Mercedes-Benz A-Class Sedan Rs. 35 Lakh
Mercedes-Benz EQC Rs. 1 crore
Mercedes-Benz GLB Rs. 40 Lakh
Mercedes-Benz GLS 2020 Rs. 90 Lakh
Mercedes-Benz GLA 2020 Rs. 33.5 Lakh
Mercedes-Benz B Class 2019 Rs. 35 Lakh
Mercedes-Benz AMG GT 4-Door Coupe Rs. 1.2 Crore
The 2020 GLE will spotlight a sleeker design, luxurious cabin and handful specifications of tech-features on board. The 2020 Mercedes GLE will be powered by three BS6 compliant engines: two diesel and one petrol.
The other Mercedes car for 2020 could be the EQC Electric SUV which is scheduled to hit the roads in India in April 2020. It is powered by two electric motors which develop 408 PS and 760 Nm. The battery pack aids in fast charging and can use 10-80 per cent in 40 minutes.
The new CLA interior design is similar to the 2020 A-Class with a twin-screen dashboard. It might come with both petrol and diesel engine options. It is anticipated to launch post-April 2020.
GLS flagship SUV is another mature model of Mercedes Benz India's lineup which will soon be launched with its upgraded version of the brand new GLS.
2020 GLA will be unveiled with revamped styling, a tech-laden cabin and a lengthy feature list. This model is giving more of an SUV look than the existing one. This model is projected to feature a diesel motor.
It is not certain that Maybach GLS will hit the roads in India or not. Posterior to its success in the country, the German manufacturer Mercedes Benz might launch its SUV sibling in India. The rear seats can dishonour private jets and first-class flight cabins. Its engine is powered by 558PS 4.0-litre twin-turbo V8 engine. It is the personification of luxury and first-class experience.
Mercedes Benz E Class Images on India Content
The India Content website has a good stock of high-quality images related to Mercedes Benz E class. The pictures are obtainable in three sizes – small, medium and large.
You can purchase various other content images from the
https://www.indiacontent.in